Suggested Price :

$4,100.00
This item has been viewed 129 times
Listed July 1, 2016
General Information
Make

Liebert

Model

DDNT880A52

Year

2007

Item Condition

Fair

Clearance Item

no

Suggested Price

$4,100.00
Description
Liebert Dry Cooler

Make: Liebert
Model: DDNT880A52
Description: Used-Fair
Voltage: 460 Volt 3 Phase
Serial: 0714C96115


Ref #: Liebert Dry Cooler 30

Click here for cut sheet.
Location
150 Rome Court Fort Collins, CO 80525
Shipping Information
Height

37- 7/8''

Width

87- 1/8''

Length

171- 1/2''

Weight

2230

Crating or Skidding Fee

no
---
Related Products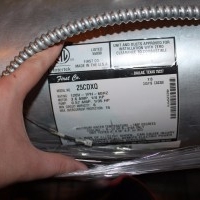 First Company Products Fan Coil Make: First Company Products Model: 25CDXQ Description: 2 tons Fan Coil; Refrigerant: R-410A TXV Voltage: 120V- 1PH-60Hz Serial:  X10B703811 Ref #: Fan Coil- 11w Click here for cut sheet.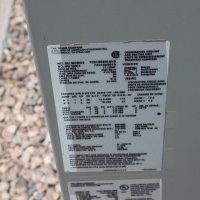 Trane RTU Make: Trane Model: YCD180B4LAHB Description: Good/ Ice Coil Installed/ minor condenser hail dings Voltage: 460 Volt 3 Phase and R-22 Refrigerant , Options: Economizer Serial: 744100301D Ref #: Trane RTU 28 Click here for cut sheet.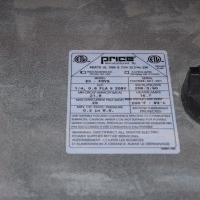 Price Inline Duct Heater Make: Price Model: EC-FDV5 Description: Used  Voltage: 208/3/60 Serial: 1047068-001-001 Ref #: Incline Duct Heater 70w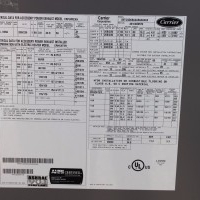 Carrier WeatherMaker RTU Make: Carrier Model: 50TCQD08A2A5A0A0A0 Description: New/ No Ice Coil/ CIM Board Installed Voltage: 208/ 230-3 Phase and R-410A Refrigerant Serial: 4910G50572 Ref #: Carrier WeatherMaker RTU 19 Click here for cut sheet.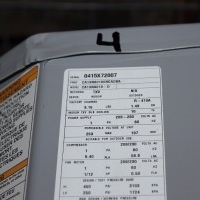 Carrier Condensing Unit Make: Carrier Model Number: CA13NA018-D Description: Used Carrier 1.5 Ton Condensing Unit with R-410A Refrigerant Voltage: 208/230-60-1 Serial Number: 0415X72007 Ref#: Condensing Unit-4w Click here for cut sheet.