First Company Products Fan Coil
Suggested Price :

$350.00
This item has been viewed 589 times
Listed May 22, 2017
General Information
Make

First Company

Model

24CLX-HW-RH

Item Condition

New

Clearance Item

no

Suggested Price

$350.00
Description
First Company Products Fan Coil

Make: First Company Products
Model: 24CLX-HW-RH
Description: 2 tons with R-410A Refrigerant ; New with EXTRA ECM Motor
Voltage: 120V- 1PH-60HZ
Serial: X01B554351 ; XO1B554346 ; X01B554347 ; X01B554342 ; X01B554341 ; X01B554343 ; X01B554345 ; X01B554349 ; X01B554348 ; X10B54350


Ref #: Fan Coil- 29w-32W & 35W-40W

Click here for cut sheet.
Location
150 Rome Court Fort Collins, CO 80525
Shipping Information
Height

27 3/8"

Width

22 3/8"

Length

24 3/8"

Weight

120

Crating or Skidding Fee

no
---
Related Products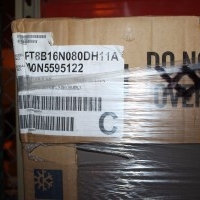 York Furnace Make: York Model: PT8B16N080DH11A Description: New - 80% Efficiency, Down Flow or Horizontal Flow Voltage: N/A Serial: W0N55951222 Ref #: Furnace 46w Click here for cut sheet.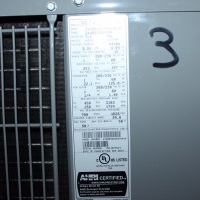 Carrier Condensing Unit Make: Carrier Model Number: 24ABB360A340 Description: Used Carrier 5 Ton Condensing Unit with R-410A Refrigerant Voltage: 208/230-1 Serial Number: 3514E27614 Ref#: Condensing Unit-3w Click here for cut sheet.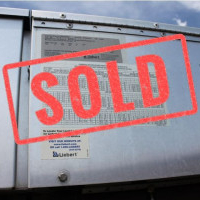 Liebert Dry Cooler Make: Liebert Model: DDNT880A52 Description: Used-Fair Voltage: 460 Volt 3 Phase Serial: 0714C96115 Ref #: Liebert Dry Cooler 30 Click here for cut sheet.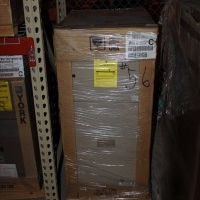 York Furnace Make: York Model: FG9C08016DH11D Description: New - 90% Efficiency, Down Flow or Horizontal Flow Voltage: N/A Serial: WBNM048401 Ref #: Furnace 56w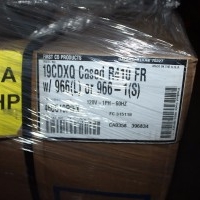 First Company Products Fan Coil Make: First Company Products Model: 19CDXQ Cased R410 FR Description: 1.5 tons Fan Coil Boxed- with 966 (L) or 966-1(S) Refrigerant: R-410A TXV Voltage: 120V- 1PH-60Hz Serial: X10B704227 Ref #: Fan Coil- 8w Click here…